AFCON 2019: Meet The 24 Finalist For Egypt 2019
The West African nation would have hosted the competition for the first time since 1972. The Indomitable Lions were also the title holders after winning the previous edition.
On 30 November 2018, Cameroon was stripped of hosting the 2019 Africa Cup of Nations due to delays in the delivery of infrastructure, Boko Haram insurgency and the Anglophone Crisis. On 8 January 2019, Egypt were chosen by the CAF Executive Committee as the new host of the biennial football competition.
The 2019 Africa Cup of Nations in Egypt in June and July has been pushed back by a week to cater for the holy month of Ramadan, the tournament's chief told AFP.
The four-week long event will now run from June 21-July 19 instead of June 15-July 13, said Mohamed Fadl, a former player who has been handed the task of supervising the continental showpiece by the Egyptian Football Association (EFA).
Also, the 2019 edition will be the first with 24 teams and will also the Video Assistant Referee (VAR ) introduced into AFCON, six venues, Cairo International Stadium and 30 June Stadium in Cairo, Alexandria Stadium in Alexandria, Suez Stadium in Suez, Ismailia Stadium in Ismailia and Al Salam Stadium in Cairo will host the games
This will be the fifth time Egypt will be hosts after 1959, 1974 1986 and 2006, hoping to be winners after coming second place to Cameroon who won the last edition in Gabon, Nigeria winners in 2013 will hope to return as winners after missing the last two editions.
Algeria will hope to make a statement, while Senegal with their array of stars led by Sadio Mane will look to break the jinx and win the ever elusive trophy, Zaha and Ivory Coast will seek to repeat the 2015 feat when they won it last. Ghana will want to revive their dwindling status as the powerhouse and Morocco will hope to post better performance than what they achieved in Russia last year.
GROUP A
EGYPT
Nickname: The Pharaohs
Appearance: 24th
Last Appearance: 2017
Best Performance: Winners (x7)
Coach: Javier Aguirre
Star: Mo Salah (Liverpool)
DR CONGO
Nickname: Leopards
Appearance: 19th
Last Appearance: 2017
Best Performance: Winners (x2 1968, 1974)
Coach: Florent Ibenge
Star: Cedric Bakambu (Villareal) , Yannick Bolaise(Everton)
UGANDA
Nickname: The Cranes
Appearance: 7th
Last Appearance: 1979
Best Performance: Winners (x1 1978)
Coach: Sébastien Desabre
Star: Farouk Miya (ND Gorica)
ZIMBABWE
Nickname: The Warriors
Appearance: 4th
Last Appearance: 2017
Best Performance: Group stage (2004, 2006,2017)
Coach: Sunday Chidzambwa
Star: Khama Billiat (Kaizers Chief), Knowledge Musona (Anderlecht)
GROUP B
NIGERIA
Nickname: Super Eagles
Appearance: 18th
Last Appearance: 2013
Best Performance: Winners (x3 1980, 1994, 2013)
Coach: Gernot Rohr
Star: John Obi Mikel (Middlesborough) (Alex Iwobi (Arsenal)
GUINEA
Nickname: Syli Nationales
Appearance: 11th
Last Appearance: 2015
Best Performance: Runners up (1976)
Coach: Paul Put
Star: Naby Keita (Liverpool)
MADAGASCAR
Nickname: Barea
Appearance: 1st
Last Appearance: Nil
Best Performance: Nil
Coach: Nicolas Dupuis
Star: Faneva Ima Andriastima (Clement foot)
BURUNDI
Nickname: The Swallows
Appearance: 1st
Last Appearance: Nil
Best Performance: Nil
Coach: Olivier Niyungelo
Star: Sadio Berahino(Stoke City)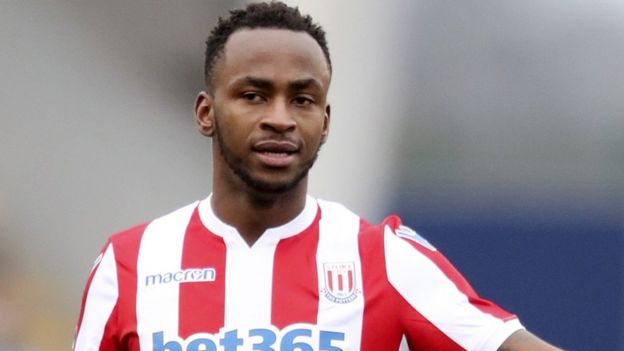 GROUP C
SENEGAL
Nickname: The Lions of Teranga
Appearance: 15th
Last Appearance: 2017
Best Performance: Runner-up (2002)
Coach: Aliou Cisse
Star: Sadio Mane (Liverpool)
ALGERIA
Nickname: Desert Foxes
Appearance: 18th
Last Appearance: 2017
Best Performance: Winners (1990)
Coach: Djamel Belmadi
Star: Riyadh Mahrez (Manchester City)
KENYA
Nickname: Harambee Stars
Appearance: 6th
Last Appearance: 2004
Best Performance: Group stage
Coach: Sebastian Migne
Follow Us for Daily Naija News:
Related Posts: